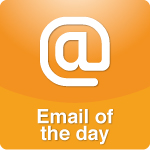 Dear Dr. Laura:

I've been a listener for over 25 years. I've compiled a "Top Ten" list for you that I thought you might like. A few weeks ago, I heard you say "I wish someone was keeping track of the things I hate to hear." That's exactly what I've been doing! So here it is:


THE TOP TEN THINGS NOT TO SAY TO DR. LAURA

10. It's hard!

9. I just...

8. Even if...?

7. I guess...

6. I'll try that.

5. I fear...

4. Like I said...

3. I feel...

2. But I love him!

And the number one thing NOT to say to Dr. Laura?

1. I don't know.


Hope you enjoy this list as much as I did compiling it!

Joanne



Remember, all of you can send me "letters" too - by email! Just sign into (or sign up for) the Dr. Laura Family - it's free - and tell us of your experiences.