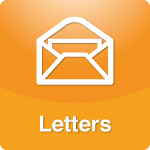 Hi, Dr. Laura.

The mother and daughter bond is special. The secret is that you need to always be working on it. Anyone who thinks they have a perfect relationship is kidding themselves. My goal has always been to keep the lines of communication open.

At times you have to use different tricks to do this. One trick is to ask questions about school and friends when they have a good friend over. Amazing what stories you hear from them. Car rides alone is my other favorite time to talk.

Bottom line - you need to be there.

If you are only around an hour a day, that might not be when they are ready to talk. Being available is number one on my priority list. Be the parent that drives to volleyball. You have to do as much as possible to keep the lines of communication open.