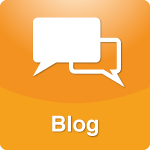 A parent's remarriage is not only extremely tough on minor kids, but it's a touchy subject for adult children as well. Be it death or divorce, you may feel like you're still grieving the loss of your mom or dad while your other parent has simply moved on.
More >>
Tags: Acceptance, Adult Child-Parent, Attitude, Behavior, Dating, Family/Relationships - Adult Child/Parent, Grief, Marriage, Mental Health, Premarital Counseling, Relationships, Respect
PERMALINK | EMAIL | PRINT | RSS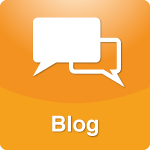 According to a recent survey, 97 percent of women are cruel to their bodies on a daily basis. A disturbing number of women also confess to having 35, 50 or even 100 hateful thoughts about their shape each day. Frankly, I think that's sick and pathetic...
More >>
Tags: Acceptance, Attitude, Eat Less-Move More, Exercise, Health, Sex, Social Issues, The Proper Care and Feeding of Husbands, Weight, Women's Point of View
PERMALINK | EMAIL | PRINT | RSS

I got this after I read a letter from a stay-at-home mom on my radio program: Dr. Laura:I am a 26 year old Stay-At-Home Dad who never wanted children, and until I saw my daughter for the first time, I was terrified that I would resent her for changing my life in a way I'd never planned (and yes, I do appreciate the irony of my situation).' I have served in the military, managed people, and worked as a laborer.' I have done many difficult things in my life, but being a full-time parent is easily the most difficult (and most rewarding) job I have ever had.' My daughter is the light of my life, and, despite my earlier fears, has only helped to strengthen the relationship I share with my wife. [Recently], you read an email on your program from a stay-at-home mother titled "Staying Home is NOT a Sacrifice!"' I was awestricken, and admittedly, at the end of the letter, I cried.' I've been described as "unemotional" on more than one occasion, and was even surprised at myself with the chord that letter struck for me.' While I have never considered giving up my career and my life as a childless young adult a sacrifice, I'd also never put it all into perspective for myself.' I am surrounded by people who have shown nothing but great respect for my wife and I for the fact that we live a much different lifestyle than we did prior to our daughter being born, so I am personally (and thankfully) unfamiliar with the hostility that stay-at-home parents receive.' And while I doubt that the people who would hear or read this woman's letter would disagree with her, I, as a man and father, would like to add a little reinforcement to this woman's declaration.' Staying home is NOT a sacrifice!' The reward of staying home with the kids is not only the end result of children having full-time parents, but in the act itself.' We are not giving anything up to be with our children; we are getting so much more from them than we would otherwise. It's unfortunate to me that not everyone can enjoy the special bond that a stay-at-home parent forms with their children, and I wish that the whole world could see my little girl run at me full-bore, and crash head-first into my legs, begging to be picked up, so that she can give me a big sticky kiss and bury her face in my neck. Yes, I do sometimes miss skipping town for the weekend on a moment's notice to go drinking or fishing.' Yes, I do sometimes miss having the money to go buy a new toy whenever I feel like it.' I do sometimes miss being able to make love to my wife anywhere in our home at any time.' But one sticky kiss from my daughter is worth infinitely more than every beer I don't have, every record-breaking fish I don't catch, every new toy I don't buy, and every intimate moment that has to wait until the baby has gone to bed. A proud, stay-at-home Dad
More >>
Tags: acceptance, Attitude, Family/Relationships - Children, Parenting
PERMALINK | EMAIL | PRINT | RSS

A frequent caller "issue" is this: someone in the family has died, and somehow, in the midst of everyone's grief, the caller has the time and energy to put anger and resentment toward someone who did not write, call, send flowers, show up, nor acknowledge the events in any way.Well of course this sounds strange, and perhaps even insensitive or even hostile, but there usually is another side to the story.' The caller never seems to have any information or insight which might explain why this happened, and I'm left with a suggestion that they simply call or visit and see "what's up."' This is generally met with even more anger as though I'm putting some extra burden on them when indeed they're the one who has been hurt or slighted.There are two explanations for this situation:First: when we are emotionally devastated by some sort of hurt or loss, it is not unusual (since we feel so out of control of our life's circumstances) to focus all of that pain towards something that we perceive as a slight.' The "offending" person literally becomes a kind of emotional dumping ground for all our chaotic and excruciating feeling.' In other words, we displace our grief into anger at someone or something concrete, because events often are not within our control.Second: sometimes, in our hurt, we feel unique and the center of the universe.' Our pain is the only pain that matters or, at least, it is the worst pain imaginable and we expect everyone to care and be solicitous of us.' When someone has issues in their own lives, we resent even having to consider that as important, and we can't imagine that interfering with our needs (or narcissistic vision of the world).For the sake of compassion, let us consider the "first" understanding as the most typical and powerful motivation and re-direct our energies into helping others who are suffering the loss right along with you - and not worry about others whose stories we simply don't know.
More >>
Tags: acceptance, Attitude, Personal Responsibility, Values
PERMALINK | EMAIL | PRINT | RSS