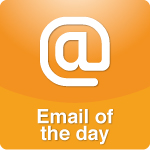 ...I wanted to write because I am dumbfounded by how easily couples divorce and families become fractured. There is an expectation in marriage that we will live happily ever after and if that doesn't happen, well, there's always divorce.
More >>
Tags: Cancer, Divorce, Health, Parenting, Read On-Air
PERMALINK | EMAIL | PRINT | RSS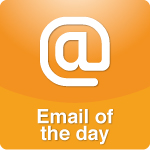 Several months ago, I called your show. My husband of 18 years had been battling bladder cancer for the past three years, enduring 9 rounds of targeted chemo along with almost as many surgeries, and the doctors were recommending the complete removal of his urinary tract including both kidneys.
More >>
Tags: Cancer, Health, Parenting, Read On-Air, Response To A Call
PERMALINK | EMAIL | PRINT | RSS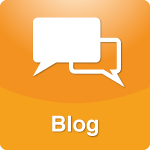 ...As the mother of a child who is dying of cancer, like many of us, we are losing our faith in a big powerful "daddy in the sky" that hears our prayers. I've heard from Christians that "God doesn't give you what you can't handle" but I can't handle this...
More >>
Tags: Cancer, Faith, Family/Relationships - Children, Health, Motherhood, Motherhood-Fatherhood, Parenting, Religion, Response To A Comment
PERMALINK | EMAIL | PRINT | RSS

Does your child dream of owning their own business and one day? If this is the case then you can nurture their entrepreneurial spirit as they grow and help them create the life of their dreams. There are certain considerations that can give you great insight and help you decide if your child has what it takes to be an entrepreneur...
More >>
Tags: Cancer, Family/Relationships - Children, Finances, Health, Parenting
PERMALINK | EMAIL | PRINT | RSS

In Port St. Lucie, Florida recently, a six year old was handcuffed (actually, one handcuff was put over both hands - she was a little girl), and hauled off to a mental facility.' The parents were all hysterical and angry that their "little baby" was treated this way.The mother, who works in day care, said "There is absolutely nothing wrong with my child." Her father said that what happened to his daughter was "just wrong." The school contacted this little girl's parents several times about setting up a meeting to discuss her violent behavior in the classroom, but they never showed up.' Hmmmm.'Here's what happened on that particular day:'The kid had yet another tantrum in the classroom after the teacher simply asked her to do something, and the girl was taken to the principal's office.' The principal, 8 months pregnant, endured the kid yelling, throwing things, kicking the wall, throwing a calculator, electric pencil sharpener, telephone, container of writing utensils and everything else on the desk.' The kid then physically attacked the pregnant principal, who called the police.'In my opinion, the police and the principal did exactly the right thing.' Leave it up to the medical authorities to determine whether this girl is being extremely poorly parented or in need of mental health treatment.'There are those who cry over how little this girl is and wring their hands and say that there must have been some other way.' No, there wasn't.' The parents did not take responsibility, and their shame was delivered as arrogance as they sought sympathy (and probably a lawsuit).'The school is supposed to be a safe place.' This girl was, and is, a threat to other students, the faculty, and herself.' I stand behind the school, the teacher, and the principal.' I wish we could arrest the parents for negligence in letting their daughter's behavior get this far.
More >>
Tags: Abuse, cancer, Education, Family/Relationships - Children, Health, Parenting, School, Violence
PERMALINK | EMAIL | PRINT | RSS