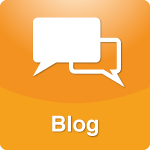 Feminism initially started off as a good thing. A woman with equal ability should have the same opportunities as a man... However, what feminism evolved into was women hooking up, disdaining men, and deciding not to raise their own children.
More >>
Tags: Abuse, Child neglect, Feminism, Hooking up, Morals/Ethics/Values, Parenting, Sex, Social Issues, Values
PERMALINK | EMAIL | PRINT | RSS

Here's a scenario: some scummy high school boy pulls down your 13-year-old daughter's sweatpants in front of other students at a middle school in New Jersey. The combination of harassment and assault is reported to the school. What happens? The school superintendent asks you, the mother, what kind of underwear your daughter wears in order to determine what was revealed, as though the punishment should fit the size of her drawers instead of the crime itself.
More >>
Tags: Abuse, Child Neglect, Education, Middle school, Morals, Ethics, Values, Parenting, Sex, Social Issues, Values
PERMALINK | EMAIL | PRINT | RSS

Police authorities are on a nation-wide search for a mother and her 13-year-old cancer-stricken son who fled after refusing chemotherapy that doctors say could save the boy's life.' The two left their Minnesota home after a doctor's appointment and X-ray showed his tumor had grown.' A court has issued an arrest warrant (ruling the mother in contempt of court), and has ordered that the boy be placed in foster care and immediately evaluated for treatment by a cancer specialist .'His parents insist on alternative medicines, citing religious beliefs.' That led authorities to seek custody, as the court ruled that the boy's parents were medically neglecting their son, as his form of cancer is considered highly curable with chemotherapy and radiation.The parents believe in the philosophy of the Nemenhah Band, a Missouri-based religious group that believes in natural healing methods with herbal supplements, vitamins, ionized water and such.' However, lately the dad has jumped ideological ships and is now agreeing that his son needs the best treatment with a doctor of medicine.All over the blogosphere, you can read arguments as to whether or not the court should be able to countermand the parents.' My opinion?' Absolutely yes...when it is clear that the child is in imminent harm and there are the means to rescue him.This child is in imminent harm because of his parents and the cancer itself.' Since the cancer is likely curable, it is unconscionable for his life to be taken by parents who choose some extreme religious views which put their child on the road to death.' Secondly, the child, 13, cannot read due to some learning disability.' I question whether or not the parents helped him with that problem either.' Since the boy cannot read, he is relying on the "wisdom" of his parents, who are not giving him the truth, which is "chemo will save you and herbs will let you die in pain."Personally, I am very respectful of most (not all) religious views.' I am completely dis respectful of religious views which result in taking the life of an innocent - in this case, robbing the life of an innocent child.
More >>
Tags: Abuse, Child Neglect, Children, Family/Relationships - Children, Health, Parenting, Religion, Values
PERMALINK | EMAIL | PRINT | RSS

The great state of Nebraska was the last state of the union to sign what became the most comprehensive child safe haven law in America.' In most states, the law specifies that an infant can be left at a "safe-haven" - usually meaning a hospital or a fire department...somewhere the child will get immediate attention - without the parent having to suffer any legal ramifications.' Since the law took effect in July, some twenty-three children have been brought to safe-havens...some across state lines.Obviously, this idea came about as a means of saving lives.' The thought was that now people who might toss their babies into dumpsters or abuse them would have the opportunity to save their lives by putting them in the care of responsible people.' From here, appropriate child care would be found through adoptions or the care of appropriate and willing relatives.' I always thought this was a great idea.I had fits hearing criticism that this is abandonment or passing on responsibility.' Children in the hands of parents addicted to drugs or alcohol, suffering from various mental illnesses and overwhelmed, barely functional and generally desperate, or simply unwilling are at great risk - and if even one of them has the compassion and good sense to make use of a safe-haven...then we have saved a life...not only from death...but from abuse and a childhood leading only to troubles and problems.Society is always better off when unwanted children have opportunities with adoptive families, quality foster-families, or placement with relatives who might not even have known there was a problem.' These children will have a better chance to grow up more adjusted, and that will obviously minimize bad "acting out" (sexual or criminal variety)' or substance abuse to quell emotional pain.Unfortunately, because of criticism aimed at parents who take advantage of protecting their children rather than harming them, the Governor of Nebraska, Dave Heinemen, is calling a special session of the legislature to change the state's unique safe-haven law - amending it so that it applies only to infants up to 3 days old.' I believe this is a HUGE mistake.The communications office of the Governor prepared a statement for all Nebraskans explaining his point of view. "Children from eight families have been left at hospitals under the safe haven law.' None of the children involved were infants and one was in immediate danger.' Courts are likely to require parents and guardians to participate in parenting classes, family therapy, conflict resolution or other services in an effort to reunite youth with their families." I'm delighted that the Governor points out that there are services that MIGHT...only might...eliminate the necessity for the safe-haven - but very often, parental termination might be in the best interest of children of any age.The Governor points out that safe haven laws were not designed to allow families having difficulty with older youth and teenagers to "abandon their children or responsibilities as parents." Well, some parents just can't or won't be responsible...and abandonment would be to throw them out of the house...not deliver them to people who can help.The Governor further suggests that parents considering safe-haven might turn to local health and human services offices...well, sometimes those are not as available or supportive or empowered to remedy a desperately difficult situation.While I support his concern about protecting infants in danger...they are not the only children who need such protection.I hope Nebraska keeps its child safe haven law and doesn't dilute it down to 3-day newborns.
More >>
Tags: Abuse, career, Child Neglect, Children, Family/Relationships - Children, Job, Parenting, Politics, Social Issues, Values
PERMALINK | EMAIL | PRINT | RSS

Jeremy, one of my listeners, wrote an impassioned email, shocked that a child psychologist is looking for someone to take care of her not yet born baby due in January. "I found it stunning that someone has already given up the chance to take care of their baby before it's even born.' You would think a child psychologist would know better, but even they want to put career before kid.' I wonder how important the kid would feel if he read his mother's ad 10 years from now - seeing his 'mother' in a hurry to find someone to take care of him as soon as he/she was born?" Well, that got my attention, and I clicked onto the job posting site, and leaving out the name and city of the woman in question, here's what she posted: "I am a child psychologist looking for a nanny for my baby who will be born in January. I am looking for a very special person who has experience with childcare- including caring for newborns. This person should have education in a field related to childcare/ psychology etc. and have had CPR training (or will get it). This person should be at least 25 years of age and responsible. This person should be exceptionally loving, patient, and sensitive... someone who I can trust with my new baby. I would like for this person to begin in February, providing approx 15 hours per week and then starting in April, approx 35 hours per week (7 hours per day, M-F). I am willing to pay the right person $11 per hour. If you think you are this person, please send resume to _________' and include your contact info. Thanks!" I don't even know where to start.' She wants someone with her education, CPR training, at least 25 years old, responsible, patient, loving and sensitive - someone who can be trusted with her newborn....ahh....isn't that the description of a mommy and not a nanny?''''You should also know that this therapist lives and works in a wealthy community.''''I couldn't resist...so, I answered the ad...kind of: "Dear 'Child Psychologist' Parent-to-be: Your posting asking for childcare for a yet to be born child has stirred up quite a bit of negative commentary...especially since you are someone trained in the emotional and psychological needs of children.' Would you be willing to offer a statement of explanation as to how your training led you to the conclusion that your hands- and heart-on parenting was not necessary for your child's healthy and happy development?" Sincerely, Dr. Laura Schlessinger''''The answer...well, an answer...came rather quickly: "I am shocked by this insensitive and judgmental email from you.' I wish I could stay home with my baby but I cannot afford to do this.' But this is none of your business.' You don't know me or anything about my life.' You are not a doctor of psychology.' You should keep your unsolicited opinions to yourself." I responded: "I am a licensed Marriage and Family Therapist.' I merely gave you the information that has come to me and gave you the opportunity to explain your position in response to the emails I received.' There is nothing insensitive about concern for the well-being of a child and respect for the mother-child bond." Now - sidebar - as far as "not affording" to take care of her own baby, she was prepared to pay $1500/month and she lives in an extraordinarily wealthy part of the United States, and with a psychology license, she can always work evenings.'''''She responded: "You are very off base, insensitive, and downright incorrect to think or say that there should be any concern for the well-being of a child or a mother-child bond just because the mother must work.' Research shows (here it comes!) that it is the quality of the mother-child relationship that defines secure attachment, not whether the mother works.' I believe it is optimal for moms to stay with their babies as much as possible, but unfortunately, not everyone can afford to stay home everyday with their baby.' I hope that you show more sensitivity in the future." I'm confused...if she believes it is optimal for moms to stay with their babies, why does she cite research that says the opposite?' Also, why is a traditional viewpoint insensitive and judgmental while an "alternative" viewpoint is simply fact?''''My final communication ended with, "Frankly, I am concerned that you're not going to be there for your new infant.' You could always work at night after your baby starts sleeping through the night.' Until then, you could do what I assume you had in mind when you determined to be pregnant: be a mommy, your baby needs that from you and you will be wonderfully transformed by the experience.''''"Don't you understand why I am writing you?' I am trying to give you back the gift you're giving someone else for $11/hour.' Surely your studies have shown you how important the first three years of bonding to mother are?' It seems you've only taken in the feminista nonsense that mothering is all about the mother.''''"You see me as judgmental (there is a right and wrong) and insensitive - no way, I am trying to be sensitive to what you are giving up and what the child will miss in you." Warmly, drl
More >>
Tags: Abuse, Child Neglect, Family/Relationships - Children, Motherhood, Motherhood-Fatherhood, Parenting, Values
PERMALINK | EMAIL | PRINT | RSS