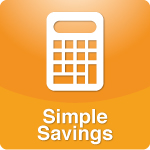 Taking a deep breath after the busyness of the winter holidays doesn't necessarily mean you need to rely on weeks of (and the expense of) take-out food to restore your culinary energy. The following three-course economic weeknight menus (appetizers, entrees, and healthy desserts) are filled with gourmet touches that take just seconds each.
More >>
Tags: Budget, Health, Holidays, Recipes, Simple Savings, Stay-at-Home Mom
PERMALINK | EMAIL | PRINT | RSS

Charles Dickens' 1843 Christmas masterpiece tells the tale of the spiritual redemption of a man who has lost his humanity. The iconic miser, Ebenezer Scrooge hates Christmas and rejects all his opportunities to celebrate.
More >>
Tags: Behavior, Holidays, Relationships, Values
PERMALINK | EMAIL | PRINT | RSS