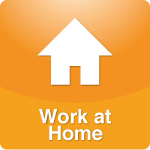 "I run a small advertising agency with about 10 employees. Given the nature of our work, our employees spend much of their time online, especially on the social media websites including Facebook, Twitter, and LinkedIn. We have found these websites a tremendous source of revenue, as all of our clients are looking to develop advertising strategies for these sites..."
More >>
Tags: Budget, Cliff Ennico, Employee, Internet-Media, Job, Social Media, Stay-at-Home Mom, SucceedingInYourBusiness.com, Work from Home
PERMALINK | EMAIL | PRINT | RSS

A lot of you are struggling with making sure you keep your jobs in this economic climate. I think the qualities for making sure you keep your job are closely related to the ones you need even if you want to get a promotion, much less keep your job. So I did a little research on the types of behaviors that keep you employed and possibly even get promoted.
More >>
Tags: Budget, Employment, Job, Jobs, Personal Responsibility, Work
PERMALINK | EMAIL | PRINT | RSS

I read an article from England last week about "free-range vs. helicopter" parenting. According to the article, helicopter parents wrap their "children in cotton wool," and free-range parents "give [their] offspring a bus pass and mobile phone and [let] them go for it. One of the questions raised was...
More >>
Tags: Family/Relationships - Children, Job, Parenting, work
PERMALINK | EMAIL | PRINT | RSS

We all hear and do too much complaining about our circumstances and how we MUST compromise our values and the well-being of our families in order to survive. Truthfully? That's rarely true, if at all. But it requires a commitment to a goal and a commitment to family that will not be compromised. That means another way HAS to be found. I've recently gotten "hot and heavy" into polymer clay work. I love it.
More >>
Tags: Budget, Family/Relationships - Family, Job, Parenting, part-time work, Relationships, Relatives, SAHM stay at home mom, Work from Home, Working from home
PERMALINK | EMAIL | PRINT | RSS