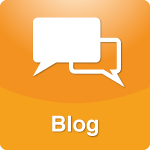 You know the drill - you walk through the door and immediately ask your spouse if they ran that errand or did that chore for you. You don't say, "Hi" or "I love you" or "I missed you". Instead it's, "You didn't do _______?! Do I have to do everything around this house myself?!"
More >>
Tags: Behavior, Character-Courage-Conscience, Internet-Media, Relationships, Stop Whining, Start Living, Ten Stupid Things Men Do to Mess Up Their Lives, Ten Stupid Things Women Do to Mess Up Their Lives, Tips, Values
PERMALINK | EMAIL | PRINT | RSS

There are lots of little annoying qualities, behaviors, and attitudes that keep us from moving forward in life. There are plenty of situations, occurrences, experiences, and people to be disappointed with to go around. That's the sad, universal truth...
More >>
Tags: Attitude, Behavior, Mental Health, Personal Responsibility, Relationships, Stress, Ten Stupid Things Women Do to Mess Up Their Lives, Values
PERMALINK | EMAIL | PRINT | RSS