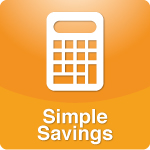 You can get in the pink this Valentine's Day by serving your family a menu of red specialties... Research shows the deeper red (or any dark color, like purple) produce is, such as red bell peppers, chiles, tomatoes, cherries, pomegranates and apples, the more protective antioxidants it provides.
More >>
Tags: 10 Second Recipes, Budget, Eat Less-Move More, Holidays, Nutrition, Recipes, Stay-at-Home Mom, Valentine's Day
PERMALINK | EMAIL | PRINT | RSS

Give the heart closest to you a special gift on Valentine's Day by treating yourself to heart healthy foods. It's been proven that exercise and eating right are two steps can be reduce your risk of heart-related illnesses and diseases.
More >>
Tags: Health, Holidays, Valentine's Day
PERMALINK | EMAIL | PRINT | RSS

As I have mentioned on the air many times, I race sailboats.' I've won some races and lost some, but the favorite wins have been the ones that I least expected would or could happen.' I remember the time that we were over early at the start and had to do a penalty turn of 360 degrees, after getting out of the way of the other starting boats.' We had a heck of a time starting again, as, by the time we finished our penalty turn, many boats were already in our way.'This incident happened early on in my sailing training, and I became despondent almost immediately, because I realized we now had absolutely no chance of even a third place finish, let alone a first.' My coach and tactician sternly yanked me out of my doldrums and told me that we were "down but not out," and we had to work even harder now to catch up.' Frankly, I thought this was philosophically lovely, but hugely impractical, and I could barely see the sterns of the boats in front of us as they had so much distance on us.Nonetheless, after considering breeze, windshifts, current, direction choices, steering, and crew work, there were enough variables to work with to keep our chins up.'We pulled together as a team, and worked very hard to maximize every option we had, and we ended up winning the race.' I learned a lot that day.' It's a lot more gratifying to succeed when it is a righteous challenge than when it seems like more of a slam dunk.Jason Lezak knew this lesson.' Fifty meters from the finish line in the 4x 100 meter freestyle relay at the Beijing Olympics, Mr. Lezak doubted he could overcome the half-body length lead of his French opponent, Alain Bernard, who also happened to hold the world record in the 100-meter freestyle.Instead of just accepting the probable loss, a determined Mr. Lezak pulled grit from down deep, and swam the fastest he's ever done, and touched the electronically sensored wall, winning by eight one-hundredths of a second.' He shattered a world record and won a gold medal.'And then he heard the fat lady sing...the American national anthem!
More >>
Tags: Attitude, Eat Less-Move More, Fitness, Health, Hobbies, Holidays, Personal Responsibility, Purpose, Sailing, Social Issues, Valentine's Day
PERMALINK | EMAIL | PRINT | RSS