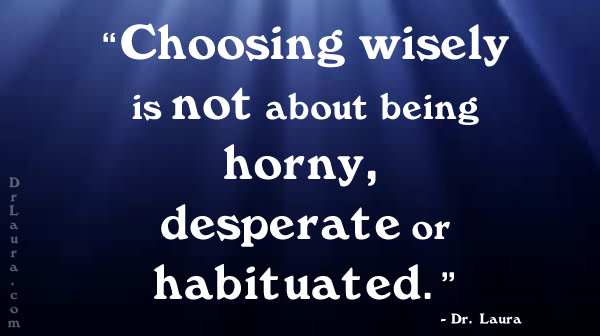 Expand your brain with self-awareness. See a therapist. Find out how and why your marriage went south. Otherwise, you're probably going to do the same thing all over again


Don't rush into things. Don't jump into the first bed or the first heart of the first person who's nice to you because it makes your ego feel better. That's a really bad idea.


Don't blame all women or all men for what you went through. Let's be honest – some of what you went through was your own damn fault. You didn't pay attention, you didn't handle things with honesty and courage, and you got stuck the way you got stuck.


Keep your responsibilities in order. After a divorce, many people tend to do nutty things. But you have responsibilities to other people, places and things. Keep them organized.


Don't be desperate. Desperation leads to settling and failed relationships.


Don't date with minor children. Your kids don't need any more drama. They don't need any more people to get attached to and wave goodbye to. They don't need your emotional stress from the ups and downs of a romance.


Get some single friends. Hanging around with your married friends all the time is going to be a burden on them. Give them a break and start developing friendships with other singles.


Start dating outside of your norm. Your little fantasy world is what got you screwed in the first place. If you keep dating alcoholics, it's because you're too scared to be with someone healthy. Do something that scares you.


Don't complain about your ex, especially on dates. Act like a grownup. Appreciate being single. Take the time to grow, make new friends, try new things, and develop yourself.


Before you get remarried, spend at least two years getting to know someone and attend nine months of premarital counseling. Just like when you buy a car, do your due diligence. That way if someone's a lemon, you'll find them out.