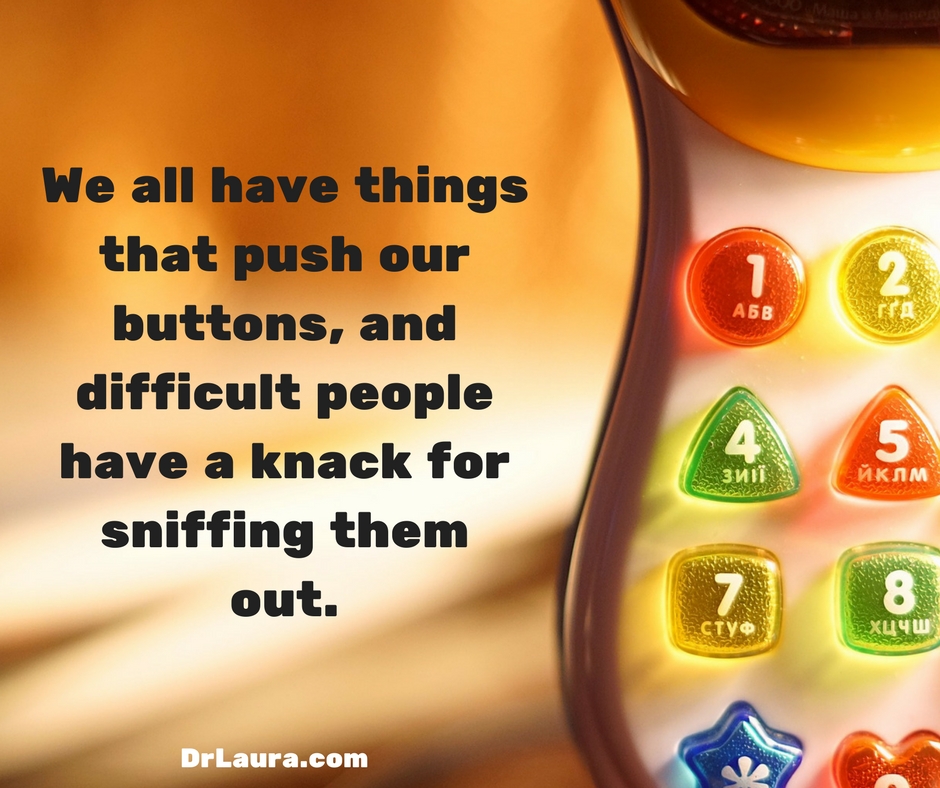 We all have to deal with difficult people in our lives. Whether it's a passive-aggressive control freak or someone who loves to play the victim card, here are my tips for getting along with a difficult person:
Know your triggers. We all have things that push our buttons, and difficult people have a knack for sniffing them out. It could be politics, money, family issues, or religion. Know what your buttons are and how to control yourself.

Have an exit strategy. When the conversation gets dangerously close to lighting your fire, excuse yourself. Do whatever it takes to get away from the button-pusher.

Say, "Perhaps you're right." That usually stops people dead in their tracks because you're seemingly acknowledging what they're saying.

Resist the temptation to get sucked in. Don't try to justify, defend, explain, or argue your position. The conversation is only going to spin in circles, and you will end up more frustrated than when you started. You are not going to change them. Leave it alone.

Take pity on them. Deep down, really difficult people aren't happy. They don't act the way they do to annoy you - they're just trying to feel something.
Want more Dr. Laura? Join the Dr. Laura Free Family to listen to Dr. Laura's daily Call of the Day and receive her Daily Dose newsletter!