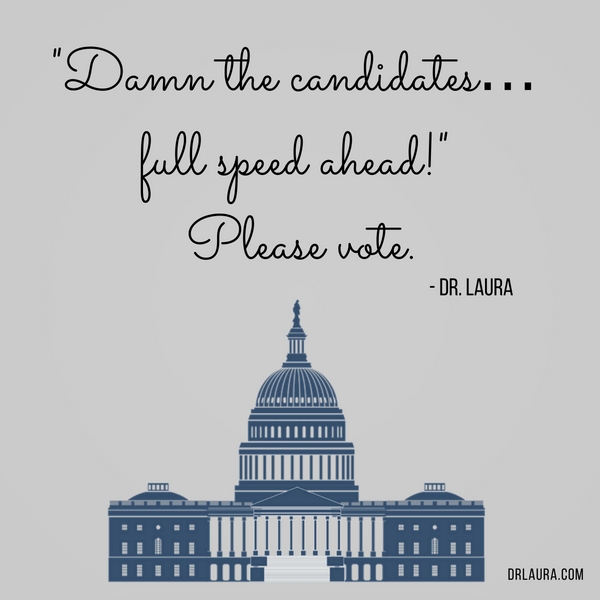 I make a point of avoiding politics, as I don't want such issues to interfere with my work in helping people be and do better in their lives. I don't believe what I'm writing here is political, but instead is philosophical and moral. Frankly, I would not invite either main candidate for President to my home for dinner. Some people don't want to vote at all. This is very wrong.

Even if you believe in your heart that your candidate or both candidates are not worthy, there are still issues such as the nomination of Supreme Court judges, the Second Amendment, partial birth abortion, dealing with ISIS, immigration, jobs and the economy to be considered. Each party has a different view on all of these issues. So, please DO vote and vote in whichever direction you believe the country should move.

With a nod to the immortal words of the American naval hero Admiral David Farragut: "Damn the candidates...full speed ahead!"
Want more Dr. Laura? Join the Dr. Laura Free Family to listen to Dr. Laura's daily Call of the Day and receive her Daily Dose newsletter!