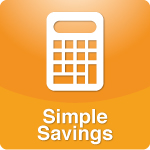 The pumpkin is well deserving of its title as ambassador of Halloween season. Besides creating attractive decor, it's one of the healthiest foods available. A member of the gourd family, like watermelon and squash, it's high in vitamin A, as well as lots of antioxidants, phytonutrients and fiber. It's a shame just to carve it for display or think of it only as an ingredient in sugary pies.
More >>
Tags: 10 Second Recipes, Budget, Halloween, Health, Holidays, Recipes, Stay-at-Home Mom
PERMALINK | EMAIL | PRINT | RSS

A lot of you are struggling with making sure you keep your jobs in this economic climate. I think the qualities for making sure you keep your job are closely related to the ones you need even if you want to get a promotion, much less keep your job. So I did a little research on the types of behaviors that keep you employed and possibly even get promoted.
More >>
Tags: Budget, Employment, Job, Jobs, Personal Responsibility, Work
PERMALINK | EMAIL | PRINT | RSS