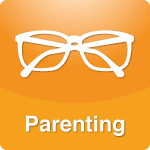 Tweens love to try new things, including dangerous, addictive drugs. Would you be able to tell if your kids were sampling drugs - and how would you respond if they were?
More >>
Tags: Addiction, Alcohol, Anxiety, Attitude, Depression, Family/Relationships - Teens, Health, Marijuana, Mental Health, Self-esteem, Stress, Teens
PERMALINK | EMAIL | PRINT | RSS

I got this email from a listener after she heard a call I took on my radio program.' She titled the email 'To The Mother Whose Son Is Smoking Marijuana.' It speaks for itself: Today you gave advice to a mother who found out her 16 ' year old son is smoking marijuana.' You advised her to get him into a residential treatment program.'' You stated that drug addicts lie, and she responded that she didn't 'see' him as a drug addict.' I am afraid she will not take your advice, and she may be in my situation in the future. Today, I write this with a broken heart.' 11 years ago, when my son was 17, I, too, found out that he was smoking marijuana.' He was on the academic honor roll and participated in sports ' he wasn't a drug addict!' I tried to get him into a residential program, but was told they would not accept him at his age unless he committed himself.' I took him to a counselor that the high school recommended and had him assigned a probation officer until he was 18.' I thought just like her that he was not a drug addict in my mind.' He grew up to be a responsible young man who owned his own business, but he continued to smoke marijuana. Six months ago, I received that phone call that no parent wants to receive.' My son was dead at the age of 28 from an accidental drug overdose (oxycodone), which the coroner told me is the most abused drug today.' I do not know if this was the first time or the hundredth time he used the drug, but I vowed that if I can save one child or one parent from experiencing what I am going through that I would share my story. Dr. Laura, you were correct.' She needs to deal with the issue NOW, while she still has some control.' My son was not a 'drug addict' either.' The coroner called it 'recreational drug use.'' Children need to know that tennis, hockey, and soccer are recreations, not drugs.' I hope that mother heeds your advice so that her son does not end up where mine is today, guilt-ridden and questioning 'should I have done more?'
More >>
Tags: Addiction, Family/Relationships - Children, Health, Marijuana, Mortality, Parenting, Social Issues
PERMALINK | EMAIL | PRINT | RSS

Kellogg's, the cereal and snack manufacturer, cancelled its lucrative sponsorship contract with Olympic swimmer Michael Phelps because he was caught on camera smoking marijuana last fall.' Apparently, all the other companies with similar contracts did not cancel their contracts with him.' However, USA Swimming, the sport's governing body, has suspended him from competition for three months.My point of view is "hurrah" to Kellogg's and USA Swimming team.' They are demonstrating to the children and young adults of America that the perks of fame are earned in an ongoing manner with not only the accomplishment (Gold Medals from the Olympics) but a continuous responsibility to represent the team, the sport, and personal character with honor.' Having consequences for bad judgment and stupid (as well as illegal) behaviors teaches children and young adults to think twice before sacrificing so much for so little.
More >>
Tags: Addiction, Character, Courage, Conscience, Character-Courage-Conscience, Marijuana, Personal Responsibility, Response To A Call, Social Issues, Values
PERMALINK | EMAIL | PRINT | RSS

The University of Mississippi's Potency Monitoring Project tracked the average amount of THC, the psychoactive ingredient in marijuana, in samples seized by law enforcement agencies from 1975 through 2007.' They found that the average amount of THC reached 9.6% in 2007, representing more than a doubling of marijuana potency since 1983.John Walters, Director of the White House Office of National Drug Control Policy cited "baby boomer parents who might have misguided notions that the drug contains the weaker potency levels of the 1970's.' Marijuana potency has grown steeply over the past decade, with serious implications for young people - the risk of psychological, cognitive and respiratory problems, and the potential for users to become dependent on drugs such as cocaine and heroin." [AP, 6/12/08] A report from the Office found that a teenager who has been depressed in the past year was more than twice as likely to have used marijuana than teenagers who have not reported being depressed - that's 25% compared to the 12% for non-depressed teenagers.' The study said marijuana use increased the risk (by 40%) of developing mental disorders.It's certainly not your Grandma's pot anymore.
More >>
Tags: Addiction, Education, Family/Relationships - Teens, kindergarten, Marijuana, Parenting, Social Issues, Teens
PERMALINK | EMAIL | PRINT | RSS