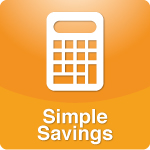 It's uncanny how economical, flavorful and fast preparing dishes with canned proteins can be. For just pennies on the pound compared to fresh, choices like salmon, shrimp, tuna, chicken and ham, when mixed with other ingredients, taste virtually identical to their fresh counterparts, and, in fact, can be the foundation of truly gourmet fare.
More >>
Tags: 10 Second Recipes, Budget, Eat Less-Move More, Nutrition, Recipes, Stay-at-Home Mom
PERMALINK | EMAIL | PRINT | RSS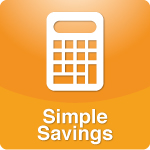 You can get in the pink this Valentine's Day by serving your family a menu of red specialties... Research shows the deeper red (or any dark color, like purple) produce is, such as red bell peppers, chiles, tomatoes, cherries, pomegranates and apples, the more protective antioxidants it provides.
More >>
Tags: 10 Second Recipes, Budget, Eat Less-Move More, Holidays, Nutrition, Recipes, Stay-at-Home Mom, Valentine's Day
PERMALINK | EMAIL | PRINT | RSS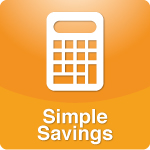 The new wave of store-bought fruit and vegetable juice blends cleverly hide mixtures of vegetable extracts, like tomato, celery, carrot, sweet potato and beet, behind the more prominent, sweeter flavor of fruits, such as apple, orange, grape, blueberry, strawberry and banana.
More >>
Tags: 10 Second Recipes, Budget, Eat Less-Move More, Nutrition, Recipes, Stay-at-Home Mom
PERMALINK | EMAIL | PRINT | RSS

It appears that McDonald's "Happy Meal" toys and other promotions that come with high-calorie children's meals will soon be banned in parts of California, unless the restaurants in question meet certain nutritional guidelines.In favor of such a ban are public health administrators, parents, and physicians.Opposed to such a ban are fast-food franchisees, other parents, and fans of fast-food toys, who say the promotions are often used to provide Christmas presents for poor children.Physicians point out that the toys are a powerful lure for children, encouraging them to eat unhealthy food, which then helps cause obesity.' Many parents buy the unhealthy food for their children specifically because toys come with the meal!Here's my take on this problem: again, parents are not parenting .
More >>
Tags: Eat Less-Move More, Family/Relationships - Children, Health, Mother's Day, Motherhood-Fatherhood, Nutrition, Obesity, Parenting
PERMALINK | EMAIL | PRINT | RSS

I was asked the other day what New Year's resolutions I'm making.' I couldn't come up with any, not because I'm in denial about having to change anything about my life, but because it's just that I live each week, much less each day, already making those changes that I choose.'I like the idea of frequent "small course changes," rather than abrupt, major alterations in one's life.' I find that the latter kinds of changes are harder to keep, since they are such a divergence from normal reality and routine.So, I'm not trying to talk you out of losing that 100 pounds, or finishing the roof on your house all by yourself.' I just believe that it's unrealistic to put yourself in front of a 100-foot-tall pile of whatever with a spoon and told to "go at it."If it's weight that you want to lose, forget about that, and just decide not to have salad dressing loaded with fat calories, and just decide to walk 1 mile with music in your ear - iPod-style.' When that gets too familiar (or starts to feel "old"), then decide that you have to eat smaller portions and ride your bike for 1 mile each day (but I recommend doing that without the iPod, in order for you to hear traffic).'Get it? Small things are easier to stay with, because you get instant gratification, which we all love.The weight?' Don't get on the scale more than twice a month.' Just revel in those small changes.' The weight will take care of itself.' And then, you can go shopping for new clothes (yay)!
More >>
Tags: Character, Courage, Conscience, Character-Courage-Conscience, Commitment, Eat Less-Move More, Exercise, Holidays, New Year, Nutrition, Personal Responsibility, Values
PERMALINK | EMAIL | PRINT | RSS

When I was on a working trip to New York City, some of my staff and I popped into a very lovely open-air sort of restaurant for lunch.' The menu was huge in size (I always wonder how they have all that food on hand), and I noticed something I had never, ever seen before: calorie counts between the description of the food and the price!I read each and every calorie count and was shocked at how unbelievably caloric many of the foods were that I had thought were healthy.' An appetizer of fried calamari had more calories than one should have in a whole day!' Even the veggie meals were stuffed with extra calories from oil, cheese and sauces.' Oh my!Talk about being "scared straight," like those kids in front of convicts who warn them to clean up their acts.' I immediately selected the healthiest thing I could find (boring, but healthy), ending up with a turkey sandwich on rye with lettuce and tomato - no mayo and no dressing, but with some salt, because I normally have low blood pressure.' I give callers high blood pressure, but mine is usually low.'New York City was the first place in the country, I believe, to require calorie posting.' What have we learned from this experiment?Researchers at New York University and Yale discovered that, although 9 out of 10 people who saw the calorie counts claimed they "made healthier choices as a result," when the researchers checked the receipts afterward, they found that people, had, in fact, ordered slightly more calories than the typical customer had before the labeling law went into effect in July, 2008.The lead research scientist said, "I think it does show us that labels are not enough." What?' What else do you want to do?' Send in the calorie police?' On cityfile.com, someone made a suggestion that restaurants could have scales for people to weigh themselves before sitting down to dinner (ohhhh, what' rude reminder!) or they should post pictures of what you're going to look like if you have that lasagna in addition to' bread, butter or olive oil, a big salad with a cup of dressing and then cheesecake to wrap it up!So, if calorie postings have no impact, except for the people who already are careful and appropriate in their healthy food choices, then what is the point of continuing them?' I still think it's a good idea to continue.' Perhaps with patience, we will see people care about their bodies and their health as much as their family, friends and relatives do, and as much as the taxpayers who are not overweight and are forced to be burdened by the rising health costs brought on by illnesses associated with obesity.
More >>
Tags: Eat Less-Move More, Health, Nutrition, Obesity, Personal Responsibility
PERMALINK | EMAIL | PRINT | RSS

There are two sure fire comments that I can make on the air which will get hackles way, way up.' The first is to say anything which even sounds remotely like a criticism of cats (for some reason it doesn't work for dogs, chickens, pigs or parakeets...just cats) or comment that, for the most part, being fat is your own darn fault.' There's even a fan site for my show called "We Love Dr. Laura" - which has a thread that goes wild whenever I take a "fat" call and give my opinion that by and large, being fat and unfit is a voluntary condition.Let me give you an example: a woman called to tell me about her mean, mean, and oh so mean, husband who is trying to influence her to lose weight and start working out.' She just about had a fit on the phone, telling me that he should just love her the way she is...or he's, simply, a bad guy.' Since when don't we owe our families our healthiest selves: mind, body and soul?When I didn't agree with her, the harrumph resounded across the land.I've basically told people who call about weight that it is ultimately a simple issue: "eat less, move more."' That might not result in the kind of body they show off in all those home exercise equipment videos (by the way...does anybody believe you go from fat and flabby, to svelte and ripped exercising 20 minutes a day, three times a week?).' Nonetheless, you can evolve into a more healthy, fit, and attractive version of yourself.This is all in preparation for an inspirational story of a fat man, 330 pounds, who wanted become a Marine.' Their answer was, well, nope.' Committed as he was to joining the military, he did what is generally said to be too difficult to do: without miracle weight loss potions sold on television, he moved more and ate less.' The 23-year old man gave up beer, cut his food portions way, way down, and exercised 140 pounds away in about a year.Kindly, the Marine recruiters also worked with him - helping him to develop an appropriate, safe yet effective workout regimen.When his friends would sit down for beer and pizza, he'd put on a head lamp and go out for a run in the dark.Eat less...move more.' It's the least expensive weight management program on the planet.
More >>
Tags: Budget, Eat Less-Move More, Economy, Nutrition, Obesity
PERMALINK | EMAIL | PRINT | RSS