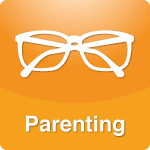 Every so often the temperature spikes on the issue of working outside the home mothers versus stay-at-home moms. Last week the topic was brought up once more when DNC advisor Hilary Rosen said Ann Romney,"has never worked a day in her life."
More >>
Tags: Politics, SAHM stay at home mom, Values
PERMALINK | EMAIL | PRINT | RSS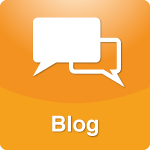 Yesterday, the Susan G. Komen Foundation cut off funding to Planned Parenthood ostensibly because it is in their set of standards not to give funding to organizations under federal judicial investigation. Planned Parenthood is under such an investigation.
More >>
Tags: Abortion, Breast Cancer, Charity, Feminist, Morals, Ethics, Values, Planned Parenthood, Politics, Social Issues, Values
PERMALINK | EMAIL | PRINT | RSS

I received a letter from the folks at
SAVE
(Stop Abusive and Violent Environments). They're a group of people dedicated to improving the effectiveness of America's approach to solving the problem of domestic violence through education, training, and awareness programs.
More >>
Tags: College, Dating, Education, Men's Point of View, Morals, Ethics, Values, Parenting, Politics, Sex, Social Issues, Women's Point of View
PERMALINK | EMAIL | PRINT | RSS

I have had it with Berkeley, California, that anti-American bastion of disloyalty to the values and existence of the United States of America. In February, 2008, the Berkeley City Council approved a measure calling for Marine recruiters to leave Berkeley, because they "are not welcome in our city." If recruiters chose to stay, they would do so as "uninvited and unwelcome intruders." The Council also applauded any residents or organizations that "volunteer to impede, passively or actively, by non-violent means, the work of any military recruiting office located in the City of Berkeley." And a handful of folks did just that - some held up signs which said "No Military Predators in Our Town," or "Join the Marines. Travel to Exotic Lands. Meet Exciting and Unusual People - and Kill Them."
More >>
Tags: Military, Morals, Ethics, Values, Politics, Values
PERMALINK | EMAIL | PRINT | RSS

Something very scary is starting in this country - in the land of the free that you and I all love - so you need to pay attention. Four months ago, I said I was ending my terrestrial radio show at the end of the year because I wanted to regain my First Amendment rights. A lot of intellectuals snickered and said I didn't know what I was talking about - only the government can take away First Amendment rights. I was only being threatened by non -government organizations like Media Matters.
More >>
Tags: Character, Courage, Conscience, Character-Courage-Conscience, Politics, Social Issues, Values
PERMALINK | EMAIL | PRINT | RSS

I am very big on the concept of tolerance. I tell folks every day on my radio program to "tolerate" the eccentricities of others as they tolerate yours. However, I fear that in the private and public sectors, tolerance is being spelled "C-O-W-A-R-D-I-C-E."
More >>
Tags: Politics, Social Issues, Values
PERMALINK | EMAIL | PRINT | RSS