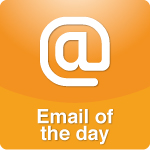 ...Today when I woke up, I had all kinds of plans. We were going to go shopping, meet a friend to look at furniture, a bike ride in the afternoon, etc. While I was getting ready, my boy was very upset, and I couldn't figure out why. Turns out he had a fever. My plans were instantly cancelled...
More >>
Tags: Attitude, Parenting, Regarding Dr. Laura, Stay-at-Home Mom, Values
PERMALINK | EMAIL | PRINT | RSS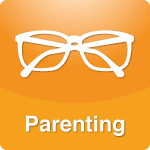 Are you a parent who encourages your child to try new things such as learning how to play the piano, the guitar, Taekwondo, hockey, speed skating, swimming, typing, etc.? Do your kids choose what they want to try or do you?...
More >>
Tags: Parenting, Stay-at-Home Mom, Tips
PERMALINK | EMAIL | PRINT | RSS