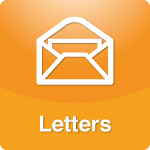 Listening to the call: "Sarah needs to climb back on the pedestal" reminded me of something my mother told me about my father years ago.
More >>
Tags: Backbone, Behavior, Character-Courage-Conscience, Marriage, Mother's Day, Motherhood, Motherhood-Fatherhood, Pregnant, Respect, Response To A Call, SAHM stay-at-home mom, Self-respect, Values
PERMALINK | EMAIL | PRINT | RSS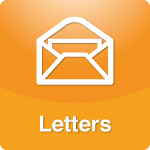 Last New Year's, the friends, my hubby has warned me about for many years, knew a little about our struggles and when we declined to attend their New Year's celebration my so-called girlfriend texted showing disrespect to us and our situation.
More >>
Tags: Attitude, Backbone, Character-Courage-Conscience, Depression, Disrespect, Friendships, Marriage, Mental Health, Values
PERMALINK | EMAIL | PRINT | RSS

I always told my son that addiction ran in our family, which it does. You don't know if you carry the gene. Why take the chance by trying any drugs? Even if they don't kill you, it's a miserable lifestyle. Believe me, I've seen what it has done to some of my family members.
More >>
Tags: anxiety, backbone, Character-Courage-Conscience, Health, Read On-Air, Stress, teenager, Teens
PERMALINK | EMAIL | PRINT | RSS

I bet there were long lines to get the newest issuance of a video game series called " Call of Duty:' Modern Warfare 2 ."' Ordinarily, I would ignore this "news," because I think spending more than 30 minutes a day playing any video game is a monumental waste of time, and the fast lane to psycho-social problems.That said, I hope everyone buys one of these games as soon as possible.' If you care, the reviews for this latest title in the series are glowing, and in particular praise the "realism."But from "realism," we get to reality .' Activision Blizzard, the company behind the game, is using the proceeds from the sale of Modern Warfare 2 to fund organizations that provide veterans with job training and placement.'There are more than a half million unemployed veterans living in the United States.' For soldiers, sailors, airmen and Marines making the transition back into civilian life, funding job training and placement are important and earned considerations. Call of Duty Endowment (or CODE ), Activision Blizzard's non-profit benefit corporation's first grant is $125,000 to the Paralyzed Veterans of America, to help build a new vocational services center in Boston.' CODE's directors say they hope to raise millions more for such projects.I look at this as a video game company doing the right thing by servicing those glorified on their highly profitable videos:' we glorify fighting men and women; we honor them when they fall; now, one video company exploiting those realities to make a huge profit is honoring them in their need.
More >>
Tags: backbone, Character-Courage-Conscience, Internet-Media, Internet/Media, Military, Values, Veterans
PERMALINK | EMAIL | PRINT | RSS