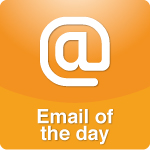 I was 20 years old when I got married to a great man. He would walk on water for me. Then we had 2 kids, and he became just some lazy bum who came home from work, watched TV, ate all the food I just cooked, messed up the house, and always complained about the kids being too whiny!
More >>
Tags: Attitude, Health, New Attitude, Read On-Air, Stress, The Proper Care and Feeding of Husbands
PERMALINK | EMAIL | PRINT | RSS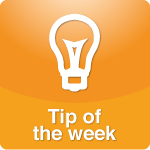 In 2007, the Washington Post ran an article on the relatively new phenomenon of "email bankruptcy," citing statistics such as: there were 6 trillion business emails sent in 2006; workers were increasing their daily workload... stress levels were increasing... That was five years ago and it hasn't gotten any better...Being a mother who is active in her children's lives, there seems to be no escape from "email overload" for me.
More >>
Tags: Health, Humor, Internet-Media, stress, Technology
PERMALINK | EMAIL | PRINT | RSS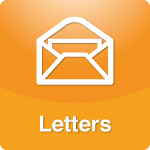 Our daughter cried a lot and was also extremely stressed. Sometimes we could only hold her and caress her as she remained inconsolable. After several trips to specialists, it was recommended we medicate her for anxiety and ADHD.
More >>
Tags: Health, Response to a Comment, Stress
PERMALINK | EMAIL | PRINT | RSS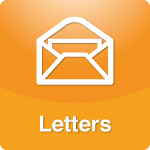 For the past year I have been working part time for additional income for our household. Thanks to you, I realized how much it was hurting our family for me to be away from home and not being 100% a wife, mother, lover and caretaker.
More >>
Tags: Budget, Job, Marriage, Morals, Ethics, Values, Parenting, part-time work, SAHM stay-at-home mom, Social Issues, stress, Values
PERMALINK | EMAIL | PRINT | RSS

I always told my son that addiction ran in our family, which it does. You don't know if you carry the gene. Why take the chance by trying any drugs? Even if they don't kill you, it's a miserable lifestyle. Believe me, I've seen what it has done to some of my family members.
More >>
Tags: anxiety, backbone, Character-Courage-Conscience, Health, Read On-Air, Stress, teenager, Teens
PERMALINK | EMAIL | PRINT | RSS

Interest rates remain at historical lows and new housing stock is priced at its lowest in the past nine years, Here are 11 indicators that provide guidelines as to when it's time to buy an investment home in a new tract development.
More >>
Tags: Health, Stress
PERMALINK | EMAIL | PRINT | RSS

A number of news sources recently reported that (sniff, sniff) people just can't afford to get divorced anymore, what with mortgages upside down, and diminished family income.Furthermore (more sniffs) , in most cases, the couples have to stay together under the same roof just to make ends meet.' No longer can divorced spouses count on maintaining a lifestyle.' No longer are kids summarily thrown into visitation chaos and feelings of abandonment....and that, obviously, is a good thing.One of the sadder aspects of my three decades plus on radio talking to people in some sort of crisis is the growing realization that many people see adversity as a motivation to turn on each other, rather than to turn to each other.' I understand husbands who feel depressed when they can't adequately support their families, and I understand wives who feel desperate because they worry for the well-being of their home and children.' But I don't understand turning away from each other at a time when both need support and hope.' Each spouse needs to (as Archie Bunker often said on "All In The Family" ) "stifle themselves" and try to buoy up the other's state of mind.In trying to make the other person still feel valued, competent and loved; in telling your spouse that you know that, ultimately, you can count on him/her; in letting your once "dearly beloved" feel your support, makes not only them feel better, it makes YOU feel better.I'm sure everyone reading this has some sort of strain or stress in their marriage.' Generally, it's something that can be overcome if you both pull together and put aside your individual resentments and fears long enough to follow through on your marital vows to love, honor and cherish.
More >>
Tags: Attitude, Divorce, Hope, Marriage, Personal Responsibility, Social Issues, Stress, Values
PERMALINK | EMAIL | PRINT | RSS