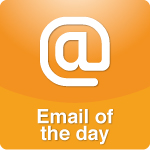 Yesterday I sent you an email about my husband, who had just come off a 25 hour shift and stopped to buy and bring me flowers... Well, last night a couple more things happened...
More >>
Tags: Attitude, Behavior, Choose Wisely-Treat Kindly, Pride, Raising Boys to Men, Read On-Air, Real men, Respect, Swim through shark infested waters, Values
PERMALINK | EMAIL | PRINT | RSS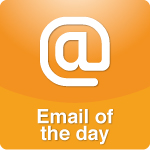 My husband is a very hard worker. He builds specialty cars (like show cars and cars you see in movies). So when he's against a deadline, it can be extremely stressful, and during show car season, the hours can be very long.
More >>
Tags: Attitude, Behavior, Choose Wisely-Treat Kindly, Pride, Raising Boys to Men, Read On-Air, Real men, Respect, Swim through shark infested waters, Values
PERMALINK | EMAIL | PRINT | RSS