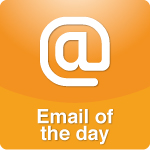 When we were engaged, my now wife and I took road trips and loved listening to your program. At first, we were just entertained by your frank and practical interaction with callers, but over time, we started talking and absorbing many of your steadfast values...
More >>
Tags: Character-Courage-Conscience, Choose Wisely-Treat Kindly, Day Care, Men's Point of View, Parenting, Personal Responsibility, Stay-at-Home Mom, Values
PERMALINK | EMAIL | PRINT | RSS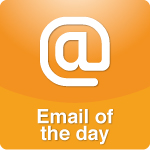 During college, I earned my degree and became a pharmacist. When my daughter was born, I cut back to working three days a week. I had a hard time justifying leaving a career that I had only started a few years earlier, even though I knew in my heart I wanted to be with her...
More >>
Tags: Day Care, Job, Motherhood-Fatherhood, Parenting, Values
PERMALINK | EMAIL | PRINT | RSS