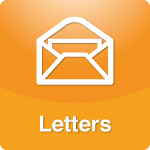 Listening to the call: "Sarah needs to climb back on the pedestal" reminded me of something my mother told me about my father years ago.
More >>
Tags: Backbone, Behavior, Character-Courage-Conscience, Marriage, Mother's Day, Motherhood, Motherhood-Fatherhood, Pregnant, Respect, Response To A Call, SAHM stay-at-home mom, Self-respect, Values
PERMALINK | EMAIL | PRINT | RSS

It appears that McDonald's "Happy Meal" toys and other promotions that come with high-calorie children's meals will soon be banned in parts of California, unless the restaurants in question meet certain nutritional guidelines.In favor of such a ban are public health administrators, parents, and physicians.Opposed to such a ban are fast-food franchisees, other parents, and fans of fast-food toys, who say the promotions are often used to provide Christmas presents for poor children.Physicians point out that the toys are a powerful lure for children, encouraging them to eat unhealthy food, which then helps cause obesity.' Many parents buy the unhealthy food for their children specifically because toys come with the meal!Here's my take on this problem: again, parents are not parenting .
More >>
Tags: Eat Less-Move More, Family/Relationships - Children, Health, Mother's Day, Motherhood-Fatherhood, Nutrition, Obesity, Parenting
PERMALINK | EMAIL | PRINT | RSS

I have a very good friend (and I hope she thinks the same of me).' Her name is Sheridan.We have a kind of magic together:' we have a lot of interests in common and do "day road trips" to bead fairs, fabric stores, yarn shops and such, because we share craft hobbies and help each other with our projects.' The other day, she just showed up when I was on the air to give me some buttons she'd bought for a tote project gift I was working on.' With the buttons came a card which showed an old photo of two women friends on a couch.' Underneath the photo, the caption read: "A good friend will bail you out of jail.' A GREAT friend is one who sits beside you and says 'Wow, that was fun!'" I couldn't stop laughing when I read that, and while you should not take that literally, it does suggest that friends really get into each other in a special way. Friends want to experience each other's joys and heartaches as part of bonding with and mending each other.I have watched Sheridan put herself out for me, stand up for me, and bend over backwards to make me happy.' I am one lucky woman to have such a blessing in my life.' Friends - really good friends - are a rare commodity:' you have to have just the right chemistry, attitude, understanding, forgiveness, openness, kindness, and thoughtfulness.' A good friend brings all that out in you.' A good friend makes you a better person.I'm sure we've irritated each other from time to time, but we've never had a fight about it.' Why not?' Because good friends have each other's best interests at heart and accept each other's quirks with humor.The best way to have a good friend is also the best way to have a good 'marriage: choose wisely, and treat kindly.And consider yourself very fortunate if you have someone who resonates with you in this lifetime.Sheridan,'I love ya girl!
More >>
Tags: Character, Courage, Conscience, Character-Courage-Conscience, Commitment, Friendships, Mother's Day, Motherhood-Fatherhood, Personal Responsibility, Values
PERMALINK | EMAIL | PRINT | RSS