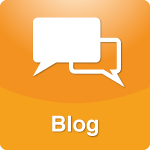 I know everyone's glued to the news right now trying to figure out what piece of information they can get out of the "Batman" movie theater shooting in Aurora, Colorado to keep themselves safe in the future. However, the fact is there isn't any.
More >>
Tags: Character, Courage, Conscience, Character-Courage-Conscience, Movie Review, Movies, Parenting, Social Issues, Values
PERMALINK | EMAIL | PRINT | RSS

From a listener after hearing another caller on my radio program: Dr. Laura: I grew up listening to you as my own stay-at-home mother bussed [sic] my three siblings and me home after school.' Listening to you teach the moms that would call in, I remember thinking that if I ever had kids, I would be "my kid's mom."' I saw Mom spend over 10 years at home with us, and the investment and dedication [she] modeled stuck with me.' Now I am a 24 year-old stay-at-home mom to a bright 13-month-old son. I just finished listening to a caller who was wondering about taking some yoga classes to get her certification.' I knew exactly where she was coming from, because recently, I also was debating starting grad classes or taking up a part-time job. The past week, I have been feeling like a hamster in a wheel --' no goals, [no] direction, not really getting anywhere. I've been comparing myself to my "friends" who are in grad school, building their careers, globe-trotting, but also "family - less."' I felt like maybe I needed to keep up.' I thought you were being too hard on [the caller] until you said something that led me to tears. You told her she had the most important job in the world right now, [and] that there will be time to take the yoga classes later.' I've heard you say things like that before, but this time, you were speaking directly to me. Thank you for that encouragement and truth.' All these years, you were telling everyone else, but I've finally made it my own.' I do have the most important job in the world.' It's challenging, character-building, but full of blessings.' This little boy is growing up very fast. The rat race can wait...I am MY kid's mom!
More >>
Tags: Motherhood, Motherhood-Fatherhood, Movie Review, Movies, Parenting, Stay-At-Home-Moms
PERMALINK | EMAIL | PRINT | RSS

Andrew Klavan, an award-winning author of mystery novels, wrote a brilliant op-ed piece in The Wall Street Journal (7/25/08) in which he stated exactly what I believe.'He pointed out that liberal Hollywood films about the war on terror ( In the Valley of Elah, Rendition , and Redacted ) have all failed, largely because they propose to make the actions and philosophies of terrorists and coalition forces moral "equivalents," because they disrespect the military, and "seem unable to distinguish the difference between America and Islamo-fascism." These films depict "good" guys as indistinguishable from "bad" guys, ultimately "denigrating the very heroes who defend us." Klavan points out that the big blockbuster The Dark Knight , is a conservative movie about the war, like 300 before it, and these films value morality, faith, self-sacrifice and the nobility of fighting for the right.' Liberal, ultimately anti-American, films are realistic and direct, while conservative, pro-values films are usually fantasies using comic-inspired heroes ( Lord of the Rings, The Chronicles of Narnia, Spiderman 3 ).What makes the real world difficult is that "good" guys must defend values in a world that does not universally embrace them, and that puts "good" guys in the awful position of sometimes having to be intolerant, unkind, and brutal in order to ultimately defend the "good" values we love.As a psychotherapist, I talk to people on the air every day who try to keep out of the way of conflict, confrontation, and judgment, so they will be liked and seen as "good" guys.' I remind them that "good" guys risk, and sometimes cross the line, to stand between evil and the innocent who need protection from the few.Instead, as Klavan points out, "When heroes arise who take those difficulties on themselves, it is tempting for the rest of us to turn our backs on them, to vilify them in order to protect our own appearance of righteousness.' We prosecute and execute the violent soldier or the cruel interrogator in order to parade ourselves as paragons of the peaceful values they preserve." That means that sometimes good men have to kill ("murder" is to kill an innocent) to preserve life; that sometimes they must violate values in order to maintain those values.' That's just a fact of real life in which good and evil have always co-existed.
More >>
Tags: Charity, Internet-Media, Internet/Media, Military, Movie Review, Movies, Parenting, Religion, Values
PERMALINK | EMAIL | PRINT | RSS

I get thousands of emails, letters and faxes every week.' They can be funny, sobering, trivial, deep.' Every once in a while one comes in that just takes my breath away.' This is one of those: "I am terminally ill with cancer.' I AM GOING TO BE HAPPY EVERY DAY.' Life is a very great gift.' I am very grateful for each day.' Even if all you get in life is one sunrise or one sunset; life is a fantastic present. I DO NOT FEEL GUILTY FOR MY HAPPINESS." She asked me not to use her name.
More >>
Tags: Education, Family/Relationships - Family, Halloween, Holidays, Marriage, Movie Review, Movies, Parenting, Quote of the Week, Relationships, Relatives, Thanksgiving
PERMALINK | EMAIL | PRINT | RSS

Feminism Kills Women: Betty Friedan's negative view of so-called "women's work" created a movement that turned family life upside down and wrenched women from their homes. Turns out, women's work, is the very thing that saves women's lives! Research following 200,000 women from nine European countries for an average of over 6 years and 3,423 cases of breast cancer determined that women who exercise by doing the housework can reduce their risk of breast cancer by 30% among the pre-menopausal women and 20% among the post-menopausal women. "The International authors said their results suggested that moderate forms of physical activity, such as housework, may be more important than less frequent but more intense recreational physical activity in reducing breast cancer risk." The research is published in the journal Cancer Epidemiology Biomarkers and Prevention .The women in the Cancer Research UK-funded study spent an average of 16-17 hours a week cooking, cleaning, and doing the washing. Experts have long been touting physical exercise can reduce the risk of breast cancer, probably through hormonal and metabolic changes. What kind of exercise, though, has been debated. Most of the research to date has examined the link between exercise and breast cancer in post-menopausal women only. This latest study looked at both pre- and post-menopausal women and a range of activities, including work (right now, only my fingers are getting a work-out), leisure (hitting the C button with my thumb to change channels is obviously a step down), and housework (I actually like folding clothes). "All forms of physical activity combined reduced the breast cancer risk in post-menopausal women, but had no obvious effect in pre-menopausal women. Of all the activities, ONLY HOUSEWORK SIGNIFICANTLY REDUCED THE RISK OF BOTH PRE- AND POST-MENOPAUSAL WOMEN GETTING BREAST CANCER."Don't hold your breath to find this information on Lifetime Channel for Women, "Oxygen," "The View," college and university women's studies programs, "Cosmo", or any other of the women's magazines out there. Excuse me while I go vacuum. Cindy Sheehan: Cindy Sheehan's son, Casey, was killed in Iraq in 2004 at the age of twenty-four. Brought up by his ultra-liberal mother did not keep him from re-enlisting for a second tour to fight for his country. Picture that against the unbelievable photos published around the world of his mother hugging Venezuelan President Hugo Chavez, who, by the way, "has said he will not renew the license for the country's second largest TV channel. Radio Caracas Television, which is aligned with the opposition, supported a strike against Mr. Chavez in 2003." (BBC News, December 29, 2006). Rocky #?: I stopped going to Rocky movies after the second. I loved the first; finding it tender, motivational, exciting, touching, and dramatic. I really didn't want to go to see the current Rocky film. I figured it was a silly attempt to get some mileage out of a franchise that needed to be put to rest. I was seriously wrong. "Rocky Balboa" is probably one of the best films I've seen... ever. It has the sentimentality of a film like "The African Queen." Sylvester Stallone, now widowed, is living in and on his past. He runs a restaurant named after his deceased wife, Adrian. He tells the same, lame war stories of past fights to all the patrons and sits for hours in front of his wife's grave. His son is weak, insecure and bitter, feeling like his life is nothing because he lives under his dad's shadow. Stallone looks and feels like well, crap. And this is what makes this movie so special.Rocky has something to learn and something to say. I don't want to ruin it for you, so just trust me and go see it.
More >>
Tags: Children, Feminism, Internet-Media, Internet/Media, Movie Review, Movies, Parenting, Social Issues, Stay-at-Home Mom
PERMALINK | EMAIL | PRINT | RSS