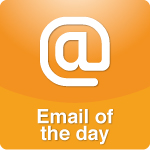 Recently, my husband and I, and our 13 year old daughter, dropped my son off at college. While my daughter and I decorated his dorm, my husband and son worked on his computer. Finally, it was time to say our goodbyes and let him start his new chapter of his life.
More >>
Tags: Adoption, Fatherhood, Importance of Fathers, Motherhood-Fatherhood, Parenting, Raising Boys to Men, Raising Men Not Boys, Read On-Air, Stay-at-Home Mom
PERMALINK | EMAIL | PRINT | RSS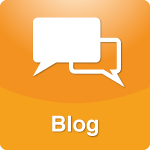 In the United States, we have 'safe-haven' laws in all 50 states, which allow children to be left anonymously in designated places (hospitals, fire departments, etc.). Taking a similar initiative, European countries are providing more and more baby 'drop boxes' for parents to drop off unwanted babies...
More >>
Tags: Abortion, Adoption, Children, Health, Parenting, Social Issues, Values
PERMALINK | EMAIL | PRINT | RSS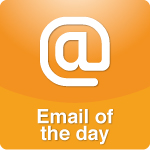 You recently questioned on-air why some people would adopt overseas rather than adopt within the USA. The answer is simple: it's becoming too difficult, too complicated, too intrusive, and too expensive to adopt domestically and foreign adoptions are becoming more and more attractive.
More >>
Tags: Adoption, Parenting, Response to a Comment
PERMALINK | EMAIL | PRINT | RSS

Homemade foods have always been healthier than processed, prepared, or restaurant meals which are generally much higher in fat, salt and calories than home cooked foods. Eating too much of these unhealthy foods can pack on the Holiday pounds and slow your kids down at school...
More >>
Tags: Adoption, Finances, Holidays, Parenting
PERMALINK | EMAIL | PRINT | RSS

A few days ago, while driving I heard a portion of a phone call where the lady was looking for motivation to lose weight. Your answer was no motivation works. Eventually it is a matter of character. I am paraphrasing, but essentially you said an individual has to decide whether they keep faith with themselves or not. A person has to make a choice to be honorable and to close that refrigerator door. You mentioned how awful we feel when we cheat, and that we are cheating ourselves. I don't want to be the type of person who cheats!
More >>
Tags: Adoption, Character, Courage, Conscience, Character-Courage-Conscience, Health, Parenting, Read On-Air, Response To A Call, Social Issues
PERMALINK | EMAIL | PRINT | RSS