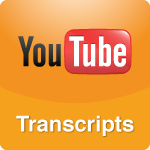 My husband's position in a public school system has been eliminated due to severe budget cuts.
More >>
Tags: Attitude, Behavior, Career, Depression, Economy, Finances, Health, Job, Marriage, Men's Point of View, Mental Health, Pride, Respect, Work
PERMALINK | EMAIL | PRINT | RSS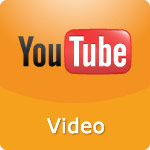 Downsizing and reorganization in companies sometimes brings lay offs or underemployment which can foster humiliation. How can you help your loved one - particularly a
real man
- through these tough times?
More >>
Tags: Attitude, Behavior, Career, Depression, Economy, Finances, Health, Job, Marriage, Men's Point of View, Mental Health, Pride, Respect, Work
PERMALINK | EMAIL | PRINT | RSS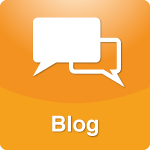 Some years back, I remember a television actor making a public service announcement suggesting that parents have dinner with their kids maybe once or twice a week. I was flabbergasted - there actually had to be a public service announcement to tell people this?! Then I realized that in our society, we probably do...
More >>
Tags: Children, Depression, Eat Less-Move More, Eating Disorders, Family/Relationships - Family, Health, Mental Health, Nutrition, Parenting, Relatives
PERMALINK | EMAIL | PRINT | RSS

A recent "non-study" purported to conclude that Botoxing the muscles between your eyeballs keeps you from frowning which feeds back to keep you from feeling bad, down, or negative.In other words, if you can't frown, you can't be unhappy!This is so stupid that it makes me wonder if the Botox industry paid this guy to come out with this as a means of changing the view of Botox from "cosmetic" to "injectable" psychotherapy.You wanna be happy for the rest of your life?' Well, you can do that even if all your "emotion" muscles work, and even if you are not particularly attractive.' Anyone walking around in a deliriously joyful stupor just because they got a little plastic surgery is unbelievably superficial to start out with.'A few times a year, I get my frown lines Botoxed, simply because I furrow that line deeper and deeper when I think or concentrate.' It gives the impression to others that I'm frowning, when I'm perfectly content with the universe.' Besides, a furrow that deep takes a lot of makeup to fill in that crevice, so I think of it as a cost-cutting measure too (kidding)!Right now, I'm writing this as I see the sun popping up from behind a mountain.' I am swept away by the majesty of this scene, and grateful that I am alive another day to experience this sunrise. That makes me happy.'' Being happy is mostly about what you choose to take in and what you're willing to give out.'Forget stupid studies about frown lines....they're meaningless against the beauty of a sunrise.
More >>
Tags: Character, Courage, Conscience, Character-Courage-Conscience, Depression, Mental Health, Values
PERMALINK | EMAIL | PRINT | RSS

There's a new study out from San Diego State University saying that children and young adults today are the most anxious and depressed of the last seventy years.I'm not surprised at all.' Having too many choices is chaos.' Morals and values have been sacrificed in favor of infamy and fortune.' When sports heroes are infamous and rich'because they took drugs to increase their performance, that is demoralizing to kids who work hard to aspire to athletic greatness simply by practicing a lot.' When other young people get famous for flaunting drugs and anti-social behavior, it makes it difficult for the kids who simply work hard.When you have a major Hollywood producer/director putting together a movie to excuse and explain Hitler (in context, he says), you have a generation that has no clear understanding of evil.When you have military dying in the fields of foreign countries because we are at war with a religious ideology that wants to terminate western civilization, and one of their combatants is caught and tried only as a common criminal, you have a generation that is confused.When you have a culture that does not support the basic building block of education - the family - we have children turning to equally confused peers and pop culture.When the people in positions of power, authority and fame turn out to be of little character, you have a generation that doesn't know what to respect or whom to emulate.It all matters.Our kids pay the price.
More >>
Tags: Depression, Family/Relationships - Children, Fear, Health, Mental Health, Morals, Morals, Ethics, Values, Parenting, Personal Responsibility, Stress
PERMALINK | EMAIL | PRINT | RSS

When I was a kid, we spent most of our time outside playing...something.' Riding bikes, playing ball, walking, running, performing dramatic vignettes, or finding clues in twigs, among other activities.' Imagination, strategy, and fresh air were the mainstay of life then.And then....the incredible technology age came along, with chatter, Twitter, and pics, texting and more.' You don't have to be a rocket scientist to guess that that isn't very good.Kids today aren't on "friendship" sites to get help with their math homework or discourse on all things philosophical.' They're basically trying to make a mark, to be somebody, or to impress somebody, all without having done a damn thing to actually earn the attention.But why should they?' Look at what they see on television:' reality show after reality show where people get "famous" for behaving badly and creating nothing of value or beauty.' Ex-Governor Rod Blagojevich may even be getting his own television show after being tossed out of office because of severe wrongdoing.That's where kids get the idea that "outrageous" is more important than goodness, patience, commitment to a goal, and values beyond their own immediate "fantasy" gratification.' I don't know how you parents can shield your children from this "Pinocchio Island," which ultimately degenerates the value of living and giving to merely depraved acting out.' Removing all TVs and never going to the movies might be a start - maybe the Amish have it right in that regard.' They have long held that so-called "modern" advances don't necessarily advance the human spirit.It breaks my heart to hear all the stories each day of children and young adults who, in a rush to feel the power of adulthood freedom, don't get the matched message of responsibility and nobility.' Religion in this country is breaking down as people go to Easter services or Passover dinners as mostly a yearly reunion, as opposed to a daily profound observance.' Families are breaking down with "shack-up," out-of-wedlock children lost in a morass of adult yearnings for easy intimacy.' And so it goes.Do I sound negative?' You bet.' I am worried.' I am heartened by the emails and calls from families struggling in the midst of all this societal turmoil, which has robbed them of the support and respect they so dearly need to help their children find a good and righteous path in life.' My heart goes out to them, and, hopefully, there will be more like them.
More >>
Tags: Depression, Family/Relationships - Children, Health, Internet-Media, Internet/Media, Mental Health, Parenting, Personal Responsibility, Reality TV
PERMALINK | EMAIL | PRINT | RSS