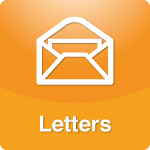 I was surprised to find that my sister and I got through most of the care giving without incident, but I also believe that was at least partially due to the fact that I decided to keep my thoughts to myself regarding her behavior.
More >>
Tags: Adult Child-Parent, Attitude, Behavior, Family, Family/Relationships - Adult Child/Parent, Feelings, Relaltives, Relatives, Siblings, Sisters, Taking care of parents, Values
PERMALINK | EMAIL | PRINT | RSS

If Robert Frost is right and good fences make good neighbors, are they good for families as well? The boundaries in the mother/daughter relationship are complicated because our daughters expect to be taken care of and also need to individuate.
More >>
Tags: Adult Child-Parent, Attitude, Family/Relationships - Adult Child/Parent, Family/Relationships - Children, Family/Relationships - Family, Family/Relationships - Teens, feelings, Motherhood, Motherhood-Fatherhood, Parenting, relationship, Relationships, Relatives, Teens
PERMALINK | EMAIL | PRINT | RSS