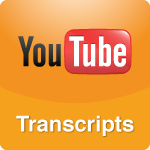 I hear you talk about the difference between an involuntary illness and an illness in which you have some choice in its development. I presume obesity falls into the latter category.
More >>
Tags: Eat Less-Move More, Exercise, Fear, Health, Mental Health, Mortality, Nutrition, Obesity, Parenting, Spouse, Weight
PERMALINK | EMAIL | PRINT | RSS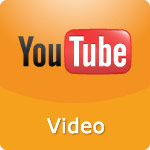 What do you do when your loved one is obese, has heart disease in their family, and won't lose weight?
More >>
Tags: Eat Less-Move More, Exercise, Fear, Health, Mental Health, Mortality, Nutrition, Obesity, Parenting, Spouse, Weight
PERMALINK | EMAIL | PRINT | RSS

I basically don't care about the musical chairs relationships of Hollywood types, but I thought the following story was indicative of our culture in general...and that is not a good thing.'This headline was important enough to show up in the Top 20 stories of Google News recently:' "Alex Rodriguez and Cameron Diaz Get Cozy in Miami."' The piece started out:' "Don't tell Madonna, but New York Yankees third baseman Alex Rodriguez was spotted getting cozy with Hollywood actress Cameron Diaz at a pre-Super Bowl party in Miami last weekend."' According to this inane report, she was tipsy, flirty, and began "grinding on 'A-Rod', who had just broken up with Kate Hudson.' Clearly, sports is not the only thing for which you need a score card!'Generally, women who have nothing going on in their lives become groupies, because attachment to a star (even in their imaginations, much less their beds) brings them a feeling of importance.' Madonna, Kate Hudson and Cameron Diaz are all successful in their own right, so "groupie-ness" is not the issue.' Then what is?' What makes women "give it up" so easily for a guy who is good-looking, successful and has lots of money?' I guess it's the looks and success, and the feeling that even more money is always good.'There is so little dignity left in Hollywood's elite, and many political marriages are also aflame with betrayals.' Our young girls grow up next to young boys who have both misguided values and expectations.' The boys realize that respect and courtship are irrelevant when it comes to getting sex and companionship; the girls think that explosive beginnings mean something deeper.'I had one female caller who was just amazed at my admonition not to have sex as a flirtation, rite of dating, way to get to know someone, or stress releaser.' She actually was surprised when I suggested to her (and her 21 year-old "reality") that scarcity brings value.' While that is an economic issue, it also works for interpersonal relationships.' If the act of sexual intercourse is to mean anything , it has to have a context of love and commitment, and that is a scarce resource.'People wonder why they're depressed, anxious, unhappy, unfulfilled, lost, or compulsive about hookups.' There is an inherent knowledge that meaning and purpose are everything to their psychological well-being, but they are surrounded by the likes of an A-Rod and Madonna world which tells them there isn't any, except for notoriety and sexual flamboyance.'It's sad, really, because there is more to morality than just being a "rule system of the constipated," which, unfortunately, is what too many people believe.' Morality is a means by which we make human beings rise above the rest of the animal kingdom with symbols and actions:' like marriage and commitment, for example.
More >>
Tags: Attitude, Children, Health, Marriage, Mortality, Parenting, Personal Responsibility, Purpose, Values
PERMALINK | EMAIL | PRINT | RSS

I got this email from a listener after she heard a call I took on my radio program.' She titled the email 'To The Mother Whose Son Is Smoking Marijuana.' It speaks for itself: Today you gave advice to a mother who found out her 16 ' year old son is smoking marijuana.' You advised her to get him into a residential treatment program.'' You stated that drug addicts lie, and she responded that she didn't 'see' him as a drug addict.' I am afraid she will not take your advice, and she may be in my situation in the future. Today, I write this with a broken heart.' 11 years ago, when my son was 17, I, too, found out that he was smoking marijuana.' He was on the academic honor roll and participated in sports ' he wasn't a drug addict!' I tried to get him into a residential program, but was told they would not accept him at his age unless he committed himself.' I took him to a counselor that the high school recommended and had him assigned a probation officer until he was 18.' I thought just like her that he was not a drug addict in my mind.' He grew up to be a responsible young man who owned his own business, but he continued to smoke marijuana. Six months ago, I received that phone call that no parent wants to receive.' My son was dead at the age of 28 from an accidental drug overdose (oxycodone), which the coroner told me is the most abused drug today.' I do not know if this was the first time or the hundredth time he used the drug, but I vowed that if I can save one child or one parent from experiencing what I am going through that I would share my story. Dr. Laura, you were correct.' She needs to deal with the issue NOW, while she still has some control.' My son was not a 'drug addict' either.' The coroner called it 'recreational drug use.'' Children need to know that tennis, hockey, and soccer are recreations, not drugs.' I hope that mother heeds your advice so that her son does not end up where mine is today, guilt-ridden and questioning 'should I have done more?'
More >>
Tags: Addiction, Family/Relationships - Children, Health, Marijuana, Mortality, Parenting, Social Issues
PERMALINK | EMAIL | PRINT | RSS

Kids (naturally) and adults (neurotically) worry about death.' One recent caller's 12 year old son fretted about death a lot.' He worried that because he is the youngest, all the people who matter to him will die before him and leave him alone.As a bit of an aside, all vampire movies have at least one scene in which the vampire, an immortal, laments that he's had to lose every wife he's had, because they've aged and died, while he remained the same:' the emotional pain is horrible.' Many a vampire character has rued not being able to grow old and die with his beloved.What do these two issues have in common?' Simple.' Immortality cheapens the value and promise of life.' With "all the time in the world," there are no imperatives, no goals, no sense that every minute is important and should not be wasted.' People tend to procrastinate like crazy when they're given protracted time to complete something.' One of the most important aspects of life is that it is not infinite.Since we all have "x" amount of time to live (75 years on the average, without accidents or fatal illnesses), knowing that gives us the incentive to make the most out of each day.Children need to be reassured, but need more to learn how to "value" life, how to make "purpose," and not "fear" their focal point, and to enjoy those they love each and every day.
More >>
Tags: Family/Relationships - Children, Mortality, Parenting, Values
PERMALINK | EMAIL | PRINT | RSS