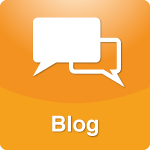 All husbands seem to have a
"Honey-Do"
list and this wife thought she'd help her husband out with his. But I think if she's going to help him she should considering
"doing"
something else...
More >>
Tags: Character, Courage, Conscience, Character-Courage-Conscience, Children, Morals, Ethics, Values, Parenting, Shacking Up, Shacking-Up, Social Issues, Values
PERMALINK | EMAIL | PRINT | RSS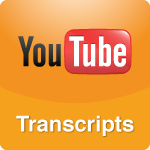 ..."Recently, my husband's best friend knocked up his 'shack-up honey' after dating her for three months. This is his first child, her third and all her kids have different dads. A few people are throwing a baby shower for the girlfriend. "
More >>
Tags: Character, Courage, Conscience, Character-Courage-Conscience, Children, Morals, Ethics, Values, Parenting, Shacking Up, Shacking-Up, Social Issues, Values
PERMALINK | EMAIL | PRINT | RSS

Some callers to my radio program are amazed when I explain that their situation is entirely of their own making, and don't allow them to complain about someone else as the architect of their situation.Sadly, a typical scenario goes like this:' a young woman caller with one or two illegitimate children is shacking up for years and years with a guy who is now out on the dating scene.' (Well, why shouldn't he date?' He's a single man with a consort!).' When the young woman protests that they have a "commitment," I ask "What is the commitment?' Where is it?" There is no commitment involved in unmarried sex or procreation or cohabitation. It's all "free-flowing," which is exactly what both paid for when they signed up to not sign up for any obligation past the feeling of the moment .The truth about females is that we lie to ourselves when we say we can just "hang out" or have "hook-up level" sex and make babies with someone who says "I love you," but ultimately doesn't walk the talk.'We want to nest, settle down, and have someone love us and protect us and provide for us, but we behave in ways that demonstrate massive denial, insecurity, and a kind of pathetic desperation or downright foolishness.None of this makes a woman feel special, put on a pedestal, valued or really loved.' And none of this protects the needs of children.' More and more women of late are intentionally having babies without marriage because, in my opinion, they are not competent to provide love and affection and attention to anything outside themselves, and the feminista women around them applaud the "no men" clause.' This is atrocious, as it undermines society and puts children in the position of no daddy .'None of you should show any support for any woman who makes this choice.' No support.....and lots of negative judgment.' Please.
More >>
Tags: Commitment, Family/Relationships - Children, Marriage, Morals, Ethics, Values, Parenting, Personal Responsibility, Shacking Up, Shacking-Up
PERMALINK | EMAIL | PRINT | RSS

Earlier this month, I took a call that I thought was a perfect example of how "moral nearsightedness" is overcoming American society.This twenty-something young woman was pregnant out-of-wedlock, "shacking up" with her alleged fiance (they are living with his father), and the fiance doesn't have enough income to support a wife and child.But that's not why she called!! In fact, when I pointed out the irresponsibility and immaturity of conceiving out of wedlock with a guy incapable of supporting a family, I got back: "Well, that's not my question!" (And, by the way, she didn't want to have a wedding until after the baby was born and she got her figure back in order to wear a white gown).Her question actually related to her mother.' Apparently, her mommy came to visit and "got it on" with the fiance's dad.... all night .' There were other children (of other family members) in the home when this was happening.That's as far as she got when I said: "It's genetic." She responded with: "What?" I repeated and expanded: "It's genetic...having no moral foundation for decisions.' Like mother, like daughter." Now that may sound harsh to you, but truth often is, and there was nothing I could do to change anything about this situation.' She was already "shacking up" and pregnant; her mother already had humped the maybe future father-in-law.' Her question was going to be about confronting her mom about this outrageous behavior.' I couldn't bear to hear her even go there, considering she was the pot and the kettle all by herself.It's a shame both of our eyes point only outwards.' It would be a far, far better thing if one of them turned inwards.
More >>
Tags: Ethics, Family, Family/Relationships - Family, Feminism, Health, Morals, Morals, Ethics, Values, Personal Responsibility, Relatives, Shacking Up, Shacking-Up, Social Issues, Values
PERMALINK | EMAIL | PRINT | RSS

Earlier this week, I got a call from a 36 year old woman who has been "shacking up" with her boyfriend for four years.' She wants to have children, but senses his ambivalence.' The answer I gave her applies to all the otherwise intelligent women who do this.You should move out and say "I've decided I've made a horrible mistake and the next time I'm living under the same roof as a man, I'm going to be his wife!"You don't demand anything.' You don't threaten anything. You act like a dignified woman, instead of an unpaid whore.' It's as simple as that.' A man who loves and respects a woman wouldn't treat you like that.When I asked this caller "What would you tell your son?" at first, she didn't understand that I was raising a hypothetical question about how she would explain this behavior to her "future" child.' She started to say, "Well, if you're both happy, and you're both-" and I immediately cut in and said she should not make babies.' If you're going to do that to your kid, don't have any.' If you're going to tell your daughter "...as long as you're happy and you're screwing your brains out every night with a guy who doesn't want to commit his life to you, it's all okay!" - we don't need any more parents like that.'That's why we have such chaos in our whole society - because you think "happy" at any one moment is the highest value.' I think honor, sacrifice, and commitment are a higher honor than taking your daily "happiness" temperature, because a man staying true to his wife, who has terminal colon cancer, instead of dating is not happy .' Is he happy ?' Then that can't be the highest quotient!If you want the world to deal on "happiness," then you have to understand that your man will leave you any day you don't make him happy, and will not honor you or any vow, because he doesn't have to!' You've already taught him that if you're "happy," that's the only thing that matters.I don't think firemen are happy to run into burning buildings.' I don't think they're "happy" doing that.' I don't think police are "happy" to surround a building where somebody says he's going to shoot everybody.' I don't think they lay awake in the morning and go "Gee, that makes me happy!"' They have honor and sacrifice and duty and commitment to something higher than "feeling good" in and of themselves.' Don't have children if you're going to teach them about "happiness."' We have enough chaos in our society because people are doing what they "feel" like when it has no meaning and no projection into the future.'If you teach your sons to screw girls if it makes them happy, and as long as she's smiling and you don't have to make any commitment, don't make babies.' We just don't need any more parents like you.' We just don't.
More >>
Tags: Commitment, Family/Relationships - Children, Marriage, Morals, Ethics, Values, Parenting, Personal Responsibility, Shacking Up, Shacking-Up, Social Issues
PERMALINK | EMAIL | PRINT | RSS

When a woman wishes to diminish her own value (as well as that of the covenant of marriage) by cohabitating with a man who is not willing to make the vow of committing his life to her, it's a shame.' When a woman with children does so, it too often becomes a crime.Thirty years ago, nearly 80% of America's children lived with both their Mommy and Daddy, who were married.' Now, only two-thirds of them do.' Of all families with children, nearly 30% are now one-parent families, up from 17% in 1977.' The net result is instability, neglect, and the likelihood that children will be in homes with adults who have no biological tie to them.Children living in homes with unrelated adults are nearly fifty times as likely to die of inflicted injuries as are children living with their bio-parents. ( Journal of the American Academy of Pediatrics, 2005 ).' Children of single parents had a 77% greater risk of being harmed by physical abuse than children living with both parents ( National Incidence Study, 1996 ). Children living in stepfamilies, or with single parents are at higher risk of physical or sexual assault than children living with their bio-parents ( University of New Hampshire's Crimes Against Children Research Center ). Girls whose parents divorce are at significantly higher risk of sexual assault, regardless of which bio-parent they live with ( Family Law, Washington and Lee University ).It is righteous to judge the lifestyles of people who have children, because the results of their choices can result in harm (psychological, physical or sexual), as well as death to innocent children.' "Six year old Oscar Jimenez, Jr. was beaten to death in California, then buried under fertilizer and cement.' Two year old Devon Shackleford drowned in an Arizona swimming pool.' Jayden Cangro, also two, died after being thrown across a room in Utah.' In each case, as in many others every year, the alleged or convicted perpetrator had been the boyfriend of the child's mother. ( Associated Press, November 18, 2007 ).The recent "Baby Grace" case was no different.' According to news reports, the mother's boyfriend beat the child to death because the child didn't address him politely.'I am firm in my beliefs and advice that young women, pregnant out-of-wedlock, need to consider adoption as in the best interest of the child, and that divorced parents should not marry again until the children are grown (and if they do, they shouldn't marry someone with children or create more children, because they will be sidelining their own children).Of course, I get everything from "antsy" to angry feedback for these recommendations, as adults feel entitled to their happiness, freedom, and sexual adventures.' My point of view is that the children's needs should eclipse the privileges of adult desires.A week ago, a 29 year old female caller to my radio program, with two small children from her first marriage, was now divorcing her second husband.' Two divorces before the age of 30!' Her question was should she let the new "ex-to-be" see the kids?' How about this for a life?' Each weekend, you alternate between different "daddies."I suggested she not date again until the children graduated high school.
More >>
Tags: Children, Family/Relationships - Children, Morals, Ethics, Values, Parenting, Shacking Up, Shacking-Up, Values
PERMALINK | EMAIL | PRINT | RSS