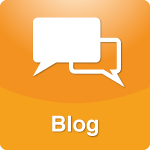 Many of you aren't parenting in the best interest of your child. Instead, you're parenting to satisfy your own needs...
More >>
Tags: Attitude, Behavior, Dating, Family/Relationships - Parent/Child, Marriage, Motherhood-Fatherhood, Parenting, Pregnancy, Premarital Counseling, Relationships, Respect, self-esteem
PERMALINK | EMAIL | PRINT | RSS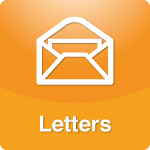 I just heard the call from the "50" year old newlywed whose "40" year old wife desperately wanted children. I was in a similar predicament 10 years ago, when at 35 I married my husband, 11 years my senior.
More >>
Tags: Behavior, Grandchildren, Gratitude, Motherhood-Fatherhood, Pregnancy, Relationships, Relatives, Response to a Call, Second marriage
PERMALINK | EMAIL | PRINT | RSS

My husband and I are coming up on our 10th Wedding Anniversary. To be completely honest, 6 years ago, I didn't think we would make it here...
More >>
Tags: Adultery, affair, appreciation, Attitude, Behavior, gratitude, grief, Marriage, Men's Point of View, Mental Health, Motherhood-Fatherhood, pregnancy, selfish, The Proper Care & Feeding of Husbands, The Proper Care and Feeding of Husbands, Women's Point of View
PERMALINK | EMAIL | PRINT | RSS

I had only just begun your book The Proper Care and Feeding of Husbands when I ran into a communication problem with my husband and wanted to be sad or angry, but stopped myself to reflect. I had just bought a new dress'you know the style where the waistline is just under the chest area and it can create sort of a "preggy" look.
More >>
Tags: Character, Courage, Conscience, Character-Courage-Conscience, Husband, Men's Point of View, Morals, Ethics, Values, Motherhood, Motherhood-Fatherhood, Pregnancy, Values
PERMALINK | EMAIL | PRINT | RSS

During my college years in the Sixties, "empowerment" and "consciousness-raising" were the main focus of existence, even though these concepts were largely used to insist that you were a victim of something or someone just for being female.Well, fast forward to now, and one young, married woman in her twenties has decided that giving birth live on the Internet is empowering to women!' The use of that term in this circumstance cracks me up.' I remember, during my loooong labor, my husband saying that he was going to leave to get a cup of coffee.' I threatened him with "if you leave...never come back!!"' I guess that threat was "empowerment," but giving birth in public or private is one of our least powerful times.' We are completely at the mercy of a baby who is usually saying "Hell, no, I won't go."Nonetheless, this woman has decided that taking something personal and making it public is empowering and educational and spreading joy.' Oh, puleeze!' In our sadly growing exhibitionist, voyeuristic, reality show mentality of a society, this is how people become "important," known, and "famous."The point of "personal" is that something is perfected by its modesty, and sharing is not an issue of public promotion, but an opportunity for a few people to embrace a meaningful moment of experience.' Experiences and moments that are universal (like child-bearing) are not educational.' The childbirth is going to be posted on a mom website, which means that they've all been there and done that.Her husband is marginalized.' She admits that he was "hesitant" at first, but I'm sure he ultimately had no say.' There aren't too many decent men who want to share the birth of their first child with a camera crew and a blog audience - that makes Daddy less special and less involved.It's all just sad to me.' And what happens after the event, when the thrill, the attention and adrenaline of being in the spotlight goes away?' What is she going to do with this kid to keep the flow going?' Think Jon and Kate.' Think "sad" for the children who become the means of their parents' moment in the light, in ways other than simply enjoying their first smiles and first steps.
More >>
Tags: Common Sense, Family, Family/Relationships - Children, Family/Relationships - Family, Feminism, Internet, Internet-Media, Internet/Media, Marriage, Morals, Ethics, Values, Motherhood-Fatherhood, Parenting, Pregnancy, Relationships, Relatives, Social Issues, Values
PERMALINK | EMAIL | PRINT | RSS