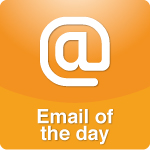 I know we are not typical because we married too young (ages 17 and 19), but it was a norm "back then". I always say we were just lucky because we were not that smart at the time. But during all these years of marriage we have learned and grown "together" which I think helped us.
More >>
Tags: Behavior, Generosity, Marriage, Read On-Air, Respect, Values
PERMALINK | EMAIL | PRINT | RSS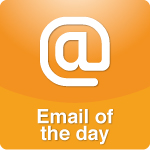 ...My husband and I married young, I often use the phrase, "Don't regret it, Don't recommend it." One thing my dad did say to me during our engagement was, "I'll never have to worry about you financially. Your husband-to-be is a hard worker." ...
More >>
Tags: appreciation, Attitude, Behavior, Gratitude, Husband, Motivation, Values
PERMALINK | EMAIL | PRINT | RSS