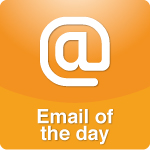 ...I suggest families with young children make the most of these precious moments when they are little, because before you know it, they are up and out, and those opportunities are only fond memories...
More >>
Tags: Adult Child-Parent, Attitude, Motherhood-Fatherhood, Parenting, Relatives, Teens, Values, Women's Point of View
PERMALINK | EMAIL | PRINT | RSS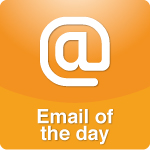 Recently, I had an epiphany about a conversation I had with my mother when I was a teenager. At that time, she said I was living in both the past and the future, while ignoring the present. I never quite understood what it was she meant....until now...
More >>
Tags: Attitude, Behavior, Character-Courage-Conscience, Mental Health, Motherhood-Fatherhood, Parenting, Relatives, Teens, Values
PERMALINK | EMAIL | PRINT | RSS