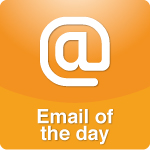 My wonderful husband is the reason I want MORE children, and months ago, this was NOT an option. Prior to our son's arrival, I had plans, schedules, and everything organized. I learned very quickly that babies laugh at that planning...
More >>
Tags: Attitude, Choose Wisely-Treat Kindly, Education, Regarding Dr. Laura, Relationships, Teens
PERMALINK | EMAIL | PRINT | RSS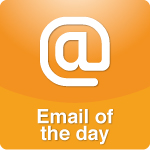 I've been listening to you for four months. I'm a high school English teacher in a rural public high school. I agree that public education is not the best - it's flawed, and yes, riddled with lazy teachers, and overpaid, feckless administrators, plus a watered-down curriculum. But I'm hoping to change things, at least in my own classroom...
More >>
Tags: Attitude, Behavior, Character-Courage-Conscience, Education, Job, Personal Responsibility, Teens
PERMALINK | EMAIL | PRINT | RSS